ABOUT US

Select the Best,
from the Beginning
If you've ever tried to sort through all the promotional marketing items out there, you know the variety is overwhelming. It's tough to know what's quality and what will look great in reality, not just in the pages of a catalog — much less what's right for your business and your brand. At ID it All, Inc, we consider understanding your culture and your specific needs essential. We want to be an extension of your team, and we'll present you with a curated collection of the types of promotional material that's just right for you. You'll be selecting from the best from the very beginning.
Our People
Let our family take care of your family,
Started by Eddie Robbins back in the early 2000's, ID it All, Inc. is now at the helm of his son, Devin Robbins. Between the both of them, they have 25+ years of experience combined.
Feel free to reach out with any questions or just to chat.
We can help with come up with new & innovative ideas for any upcoming events you may have!
We also specialize in Design Services, Custom Signage, Printing, Packaging, Promos, Wearables, & More! 
Anything & Everything.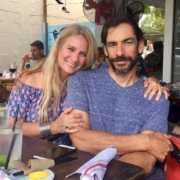 Eddie Robbins
10X IM Triathlete
Palm & Plant Lover
Screenprinter/Embroiderer by Day
Father of 2 & Husband
IDitAll, Inc.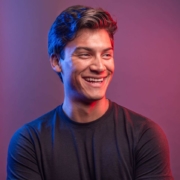 Devin Mathew Robbins
The Sales Guy, Design Guy, & Delivery Guy
Modern Day Renaissance Man
I make cool things & ride my bike
#DWFD - @devinwhatsfordinner
IDitAll, Inc.